Before you behave, before you believe, you belong.
Come meet with our students for our midweek service on Wednesday's from 5:45-7 pm. It is open to all students 7th-12th grade and is an energetic chance to grow and be challenged to become a disciplined follower of Jesus. We play games, have worship, large group teaching time and then finally splitting up into small groups to really break down the large group teaching. We hope to see you!
On Sunday's, we meet for a short large group time before splitting up into gender and age specific small groups. We gather together to study the Bible--God's Word to us. We believe that regular Bible reading and study is an important piece of the Christian's walk and that it is relevant to our everyday lives. Come join us Sunday's from 9:45-10:45 am.
Stay up to date with our student ministry!
As a student, receive text updates by texting @ftbcsm to 81010
As a parent, receive text updates by texting @ftsmp to 81010
Follow our instagram account to stay up to date and get up to date news and information. Also follow our podcast, called "Fannin Student Ministry" on your favorite podcast host to listen to our midweek Bible studies.
FTBC started a youtube channel during the COVID-19 pandemic, and you can follow FTBC
here
, and check out the Fannin Students playlist
here
! Within the students playlist on our channel, you can see our past parent tip videos as well as some brief training videos for our leaders.
Current Sunday Series (November 1-December 6): Worship
We sing because we worship. We pray because we worship. We dance because we worship. By themselves, these things are not all that special and can even be self-serving. But when they are done in response to God, they become worship played out in our lives. You see, worship is a lifestyle. It's how you go about your day, and it happens when you get a vivid glimpse of God, his power, and his majesty. In the Bible, anyone who has a close encounter with God can't help but marvel at his glory. The angels, his messengers, are in a constant state of worship. We, too, can express a life of worship by encountering God on a daily basis.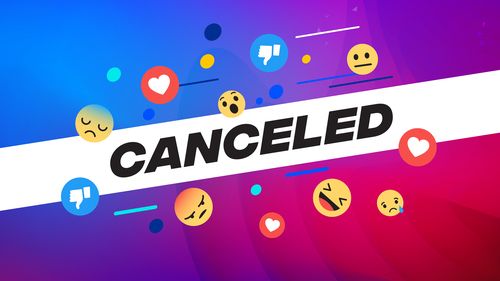 November midweek series!
You hear a lot about "cancel culture" these days. It's what happens when swarms of people on the internet band together to call out, shame, or even "cancel" someone. And while there are definitely times when people or systems need to be called out and held accountable, we can all be a little too quick to be cruel to each other — online and offline too. In this 4-week series, we'll get introduced to a few people from Scripture whose stories show us that humans have always struggled to choose love instead of hate. This problem isn't a new one, but through the stories of Jesus, a few outcasts, a king, and a shepherd, we'll see that God is challenging us to love people who aren't like us, love people who are in need, love the people we envy, and love the people we want to hate.
December 16 6:00-8:00 PM
Family Putt-Putt Night
Register your family or group
here
and compete to see who is the best putt-putters around!
Contact: Ryan Reed
ryan@fanninbaptist.org
Come join us for a time of Bible study and fellowship as we explore the Word of God together. We have a 10 minute large group time, followed by small groups, which are broken up by age and gender.
We'd love to have you join us for our midweek Bible study! We start off with our silly video of the week, followed by announcements and then a game of some kind. We will sing a couple of songs, have large group teaching and then split up into small groups.
Get Connected. Go Deeper.
We are in the process of laying the groundwork for a student leadership team for our student ministry. We will meet monthly for training and they will be heavily involved in the planning process of our ministry, as well as be asked to lead in several areas. Let Ryan know if you are interested!

We'd love to hear from you. Fill out the form below to get started.